Blender Hollandaise Sauce
diner524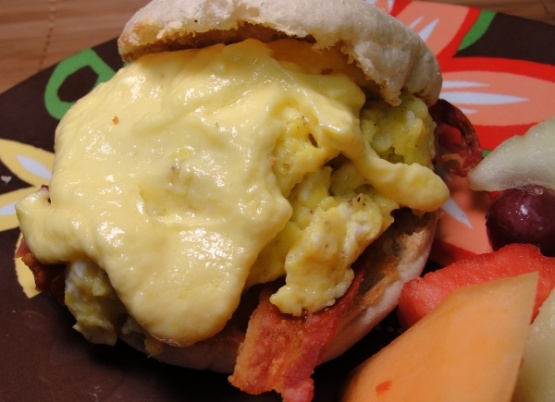 This is a quick, easy and virtually foolproof hollandaise sauce. The recipe can be doubled and if there happens to be left overs you can reheat in the microwave.

As far as I am concerned this is the ONLY way to make hollandaise! Quick, delicious and always turns out just right. One trick I learned years ago is to run VERY hot water into the blender, then dump it out and dry the blender right before you make the sauce. This keeps the sauce a bit warmer if you have other last minute things to do and no need for the double boiler. Thanks for posting, Paula.
Place egg yolks, lemon juice and pepper in blender container and blend until lemon color.
Turn blender to high and very slowly add butter, blend until thick, about 30 seconds.
To serve, heat sauce slowly in top of double boiler over hot water.
An excellent addition to cooked veggies, fish or poached eggs.
To reheat in the microwave: Pour the sauce into a microwave safe glass measuring cup.
Heat at 30% power until heated through, stirring after every 30 seconds.