Rita1652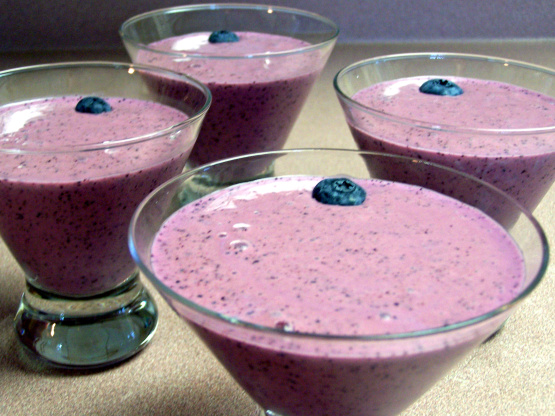 Check your blood sugar levels after drink one of these.

Very good. This recipe has to be made completely unless you make plans on doing something with the remainder of the can of milk. Which I didn`t plan so into the freezer went the leftovers. I used blueberries and low fat yogurt to make up for the fat in the sweetened condensed milk. This does make more then 5 servings so I guess the fat amount is lower then stated. I know there is low fat sweetened condensed milk But I didn`t have any on hand. Good stuff!
In blender container, combine ingredients and blend until smooth.
Serve immediately.
Refrigerate or freeze leftovers.