Blender Batter Waffles/Pancakes
Rita1652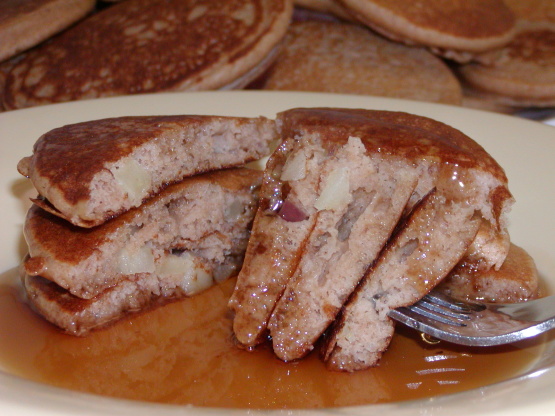 I haven't tried this, but I like the sound of it! I got it from the Simple Living message boards, but the poster said they just got it from somewhere on the internet. By the way- the rice, oats, groats, or whatever should be raw.

This is the second time I have made your recipe, and the pancakes were delicious. I used the rolled oats, and I also added 1/2 cup of flour because I thought that the batter looked a little thin. I served them with homemade strawberry sauce, sliced sweetened strawberries and whipped cream, with a side of sausage.I had company and everyone enjoyed them, they were so light and fluffy. Thanks for the recipe, it's a keeper.
Blend the buttermilk, egg, vanilla, oil and grain in a blender or food processor for about 5 minutes or until completely blended.
Fold in the soda, salt, and baking powder.
Cook on a hot griddle as pancakes or bake in hot waffle iron for about 4 minutes.
Serve with maple syrup or fruit.