Bev I Am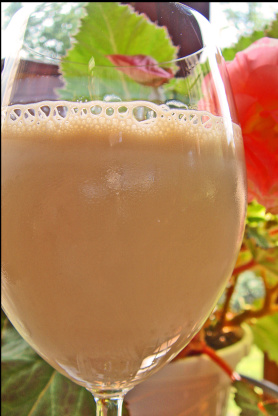 This is a great way to impress your friends on a warm day. It gives the illusion that you're some kind of uber-mixologist, when all you're really doing is whizzing together Baileys and ice to make one of the most delicious and refreshing tasting drinks there is.
Drop 2 large ice cubes into your blender
Add 50ml of Baileys per person
Blend until completely smooth
Pour into your tall glasses.
Pretty good huh?.
Tips:.
Ideally use a good blender with ice crushing capability - if your blender's not so hot then add a little water to the ice cubes and blend until they're crushed.
If your blender has one, use the pulse setting for 10 seconds - it will stop the uncrushed ice collecting at the top
And don't overblend! Otherwise you'll end up with slush.