Boomette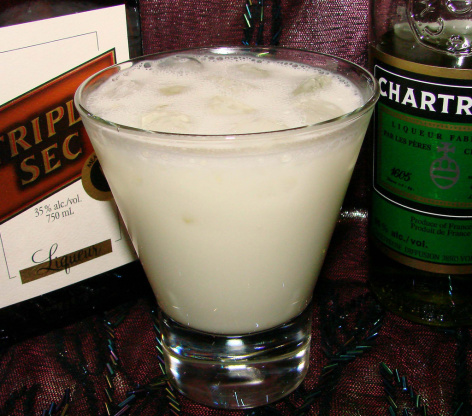 Looks gentle enough but delivers a powerful kick. From "Hotter Than Hell".
6 -8

ice cubes

1

ounce Cointreau liqueur

1

ounce green chartreuse liqueur

1

ounce whipping cream

6

red cinnamon candies
Place 6-8 ice cubes in a cocktail shaker, and add Cointreau, Chartreuse, and cream. Shake well and strain into an old-fashioned glass. Add more ice cubes to fill glass. Gently sprinkle glass with red hots.