gailanng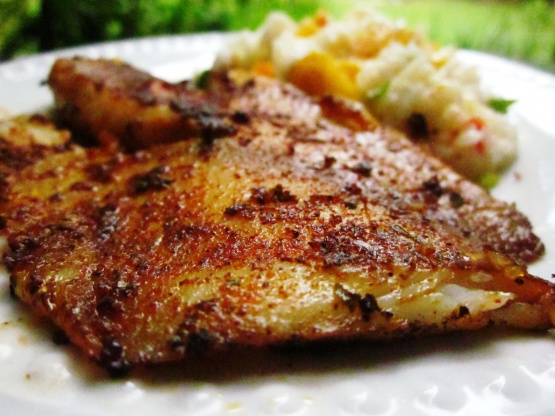 If you like red snapper, then use it here - I think it's fabulous. The spice rub can be used on anything - it's the best I've ever tasted! I make 3 fillets for 2 people because it's so good!

Delicious and reminds me of the cutest riddle: Q: What's the difference between Cajun zoos and other zoos? A: In front of each exhibit, other zoos have a plaque with the name of the animals, its habitat, etc. Cajun zoos have a plaque with the name of the animal---and its recipe. (It's a riddle...just a riddle.)
Mix first 8 ingredients together, and drench the fish in the mixture.
Drizzle with melted butter and sauté in a very hot (not burning), heavy (cast iron!) skillet until blackened, only a few minutes per side.
Turn and repeat on other side.
Serve with lemon wedges.