Blackened Chicken Breasts
gailanng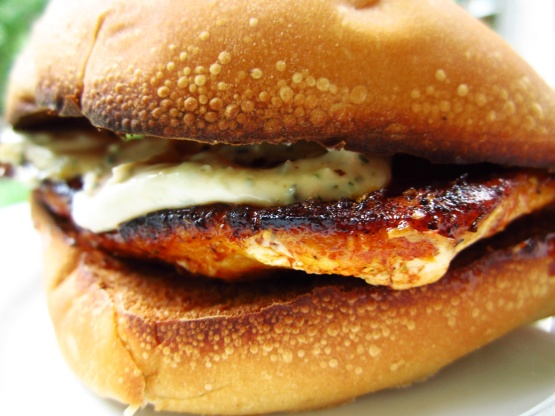 This recipe is from Once-A-Month Cooking by Mimi Wilson and Mary Beth Lagerborg. I'm adding it here so that I can plan my recipe list and shopping list for once-a-month cooking! Prep and cooking time are estimates, as I haven't made this yet.

Anything blackened gets my full endorsement, along with Zydeco, Cajun Country and Swamp Tours. There's not one job I'm not up to promoting for Louisiana's state tourism. In addition, if you want some hot and humid weather, now's the time to come visit.
Freeze chicken and sandwich rolls until ready to serve.
Mix spices and store in a covered container; label it "Blackened Chicken Spices".
To prepare, thaw rolls and chicken.
Coat each piece of chicken with spice mix (adjust to taste of each person, as the mixture is spicy!).
Using a pastry brush, baste each piece of chicken with the melted butter. Grill chicken, basting with butter after turning once.
Grill about 10 minutes or until no longer pink in the middle, or cook in a large nonstick skillet in hot oil over medium heat for about 10 minutes.
Serve on sandwich rolls spread with butter or mayonnaise.
Suggested sides: chips, watermelon salad.