Blackened Chicken Breasts
lazyme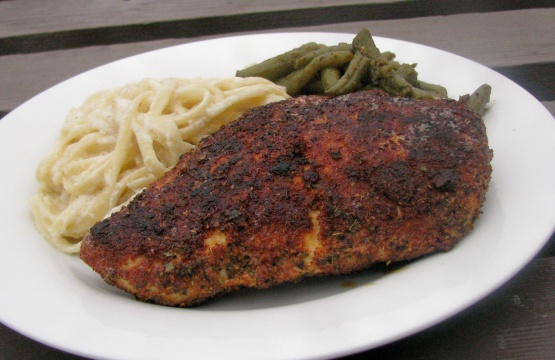 Fast, easy, and very good. Throw the potatoes in the oven, toss the salad. This also works very well on pork chops. Mix the spices early and have on hand. I do not know where I got this mix.
Mix the seven spices (will fill a 3-inch salt shaker). Save for future use.
Sprinkle over chicken to cover both sides.
Heat oil in cast iron skillet for 15 minutes. I do this on low heat and turn up last few minutes.
Place chicken in hot pan and cook till dark in color, about 4 minutes per side, till juices are clear.