Calee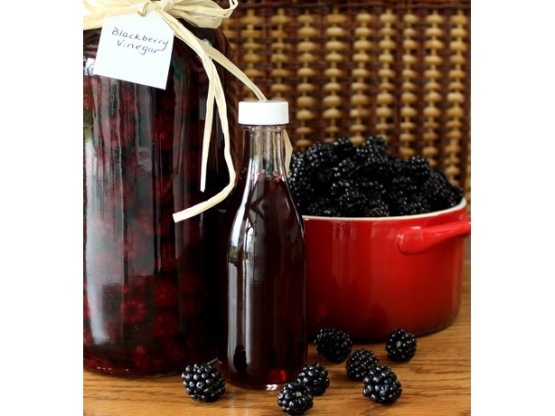 Blackberry-infused vinegar to use in my Blackberry Vinaigrette. Cooking time shown is approximate time to steep.

Top Review by Calee
This recipe was very interesting I had to give it a try. I was pleased with the end results. I let it sit for one day out in the sun then let it sit for a few more days. I didnt crush the berries I wanted the vingear to be clear, not cloudy looking. Ive tasted it now and it really mellow the harsh edge from the vinegar. Nice color as well. I have strained it and put in to smaller jars for a gift for my sister, and some for myself. Ive stored in the fridge. Can't wait to try it in a salad. Thanks for sharing this recipe. Made for the Preserving Summer Memories in the cooking photo forum.
In a one-quart mason jar place the blackberries in the bottom. You may crush lightly with a wooden spoon for the most flavor if you like. Fill the jar with the vinegar and put the lid on. Place the jar outside in the sun to steep all day like you would for Sun Tea. At the end of the day strain vinegar into another jar. Will keep for months.