Blackberry-Raspberry Sauce
Edesia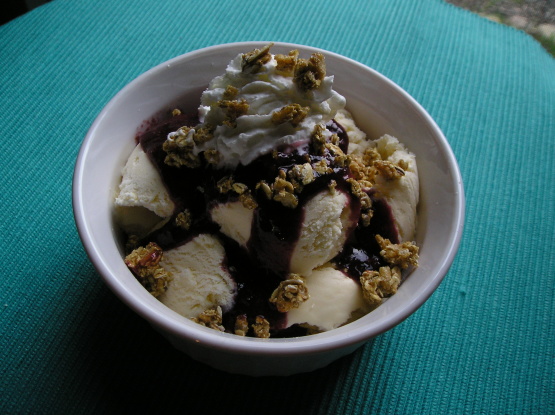 Mmmm. I found this in an old issue of Gourmet magazine. Sounds like it would be good on pancakes, waffles, angel food cake, ice cream, or whatever sounds good.
In a small saucepan bring sugar and water to a boil, stirring until sugar is dissolved, and in a blender pulse together with berries and lemon juice until berries are chopped.
Cool sauce.
Sauce may be made 2 days ahead and chilled, covered.
Makes 2 cups.