racrgal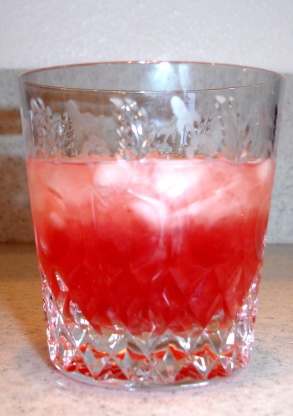 From the Home Bartender's Guide. Delicious and richly colored!

Prepared for My-3-Chefs 2008 This drink didn't float my boat. Something this strong I usually drink as a shooter. For me the lime and the blackberry conflicted instead of complimenting. :-( 6-23 REreviewing. After communicating with the lovely chef, I purchased a better blackberry liquer. It made all the difference. The color should be almost black not the red as in the photo. Do NOT use inexpensive blackberry liquer. The lime mellows the sweetness of the liquer nicely. This is still a very strong drink but very good. Not for the faint of heart. :-)
47.34

g silver tequila

14.17

g blackberry liqueur

14.17

g fresh lime juice

Garnish
Pour all ingredients into a blender with crushed ice, blend.
Pour into Margarita glass.
Garnish with 2 blackberries and a sprig of mint on a cocktail stick set across the glass. Serve with straw.