Bev I Am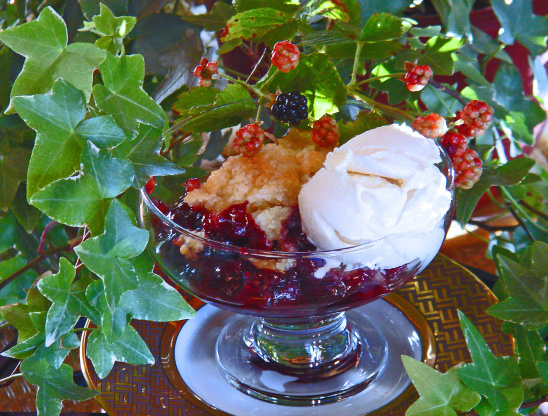 This rich delicious dessert only takes minutes to prepare, makes the house smell divine while it's baking. It can be eaten hot, right out of the oven, warm or cold! It's great with a great big scoop of vanilla ice cream! If you want a traditional, rich tasting cobbler/crumble recipe, this is it!

For such a simple recipe to put together, this makes one fabulous dessert! I halved it to make in an 8 x 8 " pan, however, otherwise made exactly as directed. It is wonderful served as is, but to kick it up a notch, be sure to add a little vanilla ice cream on the side : ) Thanks so much for sharing this, Mommy Bean!
Grease 13x9 baking dish.
Add 1/2 cup sugar to pie filling.
Pour into baking dish.
Mix flour, sugar, baking powder and salt together in medium bowl.
Break eggs in to bowl of dry ingredients and mix with hands until mixture becomes crumbly.
Sprinkle over pie filling.
Pour melted butter evenly over top (do not spread with utensil).
Sprinkle cinnamon over the top.
Bake at 350°F for about 45 minutes, or until center is set.