Lvs2Cook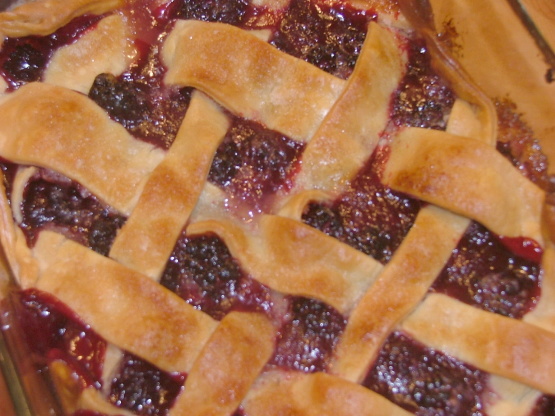 This recipe called for frozen blackberries but I substituted 2(12 ounce) packages of fresh blackberries and it turned out delicious. The recipe came from Southern Living originally.
Stir together first 4 ingredients in a large bowl.
Gently stir in blackberries until sugar mixture is crumbly.
Spoon mixture into a lightly greased 11x7 baking dish.
Cut 1 piecrust into 1/2 inch wide strips and arrange diagonally over blackberry mixture. Sprinkle with 1 tablespoon sugar.
Bake at 425º for 45 minutes or until crust is golden brown and center is bubbly.
Serve with ice cream or freshly whipped sweetened cream, if desired.