Prep 15 mins
Cook 1 hr 15 mins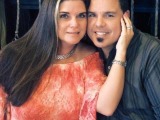 This cobbler won the grand prize in the "Betty Crocker Recipes from the Soul" recipe contest.
Directions
In medium bowl, stir together blackberries and sugar.
Let stand about 20 minutes or until fruit syrup forms.
Heat oven to 375°F
In large bowl, stir together flour, baking powder, salt and milk.
Stir in melted butter until blended.
Spread in ungreased 8-inch square pan.
Spoon blackberry mixture over batter.
Bake 45 to 55 minutes or until dough rises and is golden.
Serve warm with cream.
Most Helpful
I left a little sugar out of the berries and added about 2 tsp. sugar to the batter (personal preference). The cobbler was wonderful warm with vanilla ice cream on top!!

Excellent recipe! I made it with no alterations, and it was very easy. The family enjoyed it, so this is a definite keeper! Many of the other cobbler recipes called for self-rising flour, which I don't use, so this one is just what I wanted. Thanks!
Mmmm! This recipe is quick and easy and delicious! I made it exactly as written, using fresh blackberries since they're in season, and wouldn't change a thing. It was perfect warm from the oven. Eating it the next day, we found that it was better warmed up. I'll definitely make this again and again, and I plan to play around with different berries and maybe even peaches and apples. Thanks for posting!