Blackberry Balsamic Chicken
From saving dinner by Leanne Ely. Nice mid-week dinner to have as a change of pace.
1 teaspoon vegetable oil
cooking spray
1⁄2 cup chopped red onion
salt and pepper
1⁄2 teaspoon dried thyme
1⁄3 cup seedless blackberry preserves
2 tablespoons balsamic vinegar
Directions
Heat oil in a large nonstick skillet coated with cooking spray over medium-high heat until hot. Add onion and saute till translucent.
Sprinkle salt, pepper, and thyme over the top of the chicken. Add chicken to skillet and saute 6 minutes on each side or until done. Remove chicken from skillet and keep warm. Reduce heat to medium low. Add preserves, vinegar, and salt and pepper, stirring constantly until the preserves melt. Spoon the sauce over chicken to serve.
Reviews
Most Helpful
This was such a quick, great tasting way to use up some blackberries! My kids loved it! I used a whole onion, and fresh blackberries, and stirred everything together instead of topping the chicken with the blackberry mixture. Berry Good! ;0)

The flavors work really well together in this recipe. I loved the blackberry balsamic sauce. It made for a nice change, since I cook with boneless, skinless chicken breasts a lot. Thanks!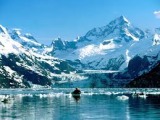 LOVE all of Leanne Ely's recipes from Saving Dinner but this one is my favorite. It's quick to prepare and with ingredients that I usually have on hand.