Brenda.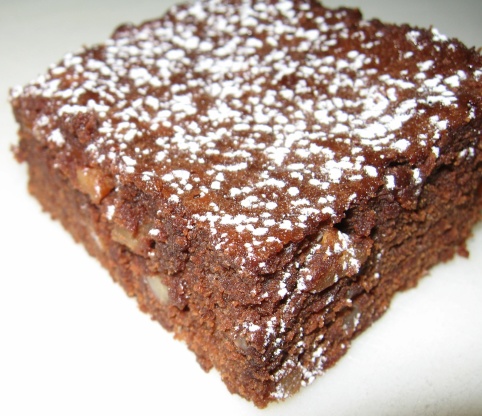 i got this in my email, and loving the drink i've got to try this dessert!

The brownies tasted wonderful. But I am more into fudge-like brownies rather than cake-like. And these are very cake-like. They are good brownies to have with ice cream and the flavor is wonderful. I will make these again but use less nuts. Very good.
Preheat oven to 350 degrees F. Line bottom of 13x9 inch baking pan with waxed paper.
Melt chocolate and butter with pepper in small saucepan over low heat. Remove from heat and cool.
Combine eggs, sugar and vanilla in large bowl, beat well. Stir in cooled chocolate mixture, Kaluha and vodka.
Combine flour, salt and baking powder and add to chocolate mixture. Stir until blended. Add walnuts. Spread in prepared pan.
Bake in preheated oven just until toothpick inserted in center comes out clean, about 25 minutes. Do not over bake.
Cool in pan on wire rack. Cut into bars. Sprinkle with powdered sugar, if desired.