Black Pepper Biscuits - Cooking Club
cayde9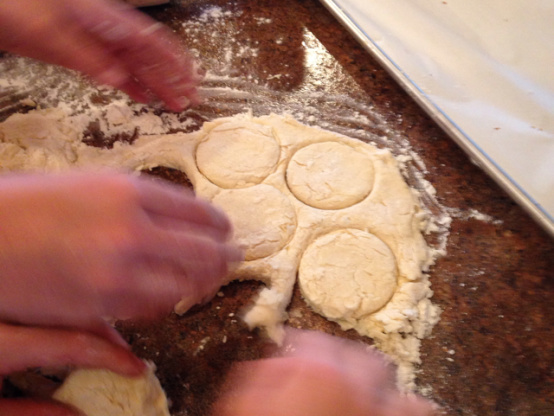 Entered for safe-keeping, from cookingclub.com. Baking powder biscuits scream "Southern". These are best served warm or directly from the oven. This version has LOTS of CRACKED PEPPER. Cracked black pepper can be purchased in the spice aisle. To crack your own, place whole peppercorns in heavy resealable plastic bag; seal bag, then pound with flat side of meat mallet until coarsely chopped.

I made a half amount with no sweetening at all and they were great. Used as the biscuit base for a down home dinner of biscuits and sausage gravy. So savory, so fluffy, so down right delicious. Not hard to make either, always a plus. Thanks for this one Kate.
Heat oven to 425 degrees F. Line 2 baking sheets with parchment paper.
In a large bowl, whisk together flour, sugar, baking powder, pepper and salt.
With pastry blender or 2 knives, cut in 1/2 cup of the butter until mixture resembles coarse crumbs with some pea-sized pieces.
Stir in milk just until soft dough forms.
On lightly floured surface, pat or gently roll out dough to 3/4" thickness.
With floured biscuit cutter, cut into 2" rounds, pushing straight down and pulling up without twisting cutter.
Place biscuits on baking sheets.
Press scraps together to use all the dough.
Melt remaining 2 tablespoons butter. Brush over tops of biscuits.
Bake biscuits 10-12 minutes or until light golden brown on tops and golden brown on bottoms.
Cool briefly on wire rack.