Black Gold Balsamic Barbecue Sauce
flower7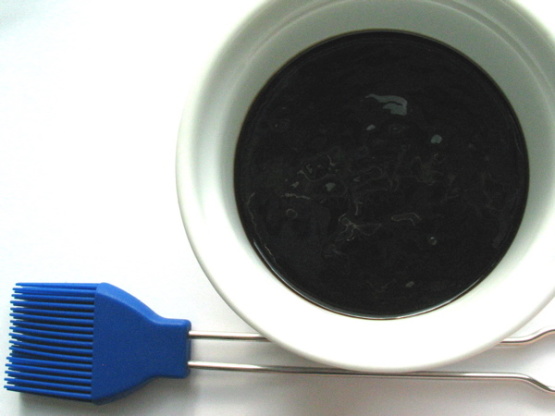 Great for chicken or steak! You can use it on the grill, in a grill pan, or in the oven. (Thanks flower7 for a great recipe name.)

We thoroughly enjoyed this sauce! It was quite different from the sweet, mainly tomato based ones we are accustomed to. I was making ribs low and slow with a dry rub and as soon as the meat developed a little crust I painted on the Black Gold. Over the course of the cooking time I painted on more layers of the sauce and ended up with a lovely 'shellac' type finish. I think it would be excellent to glaze pork chops as well. Many thanks for a recipe that I will make many times in the future.
Combine all the ingredients in a small saucepan and stir until all the ingredients are incorporated and the mixture is smooth.
Simmer over medium heat until reduced by 1/3, about 15 to 20 minutes.