Black Forest Pumpernickel Bread Machine Loaf
Dotty2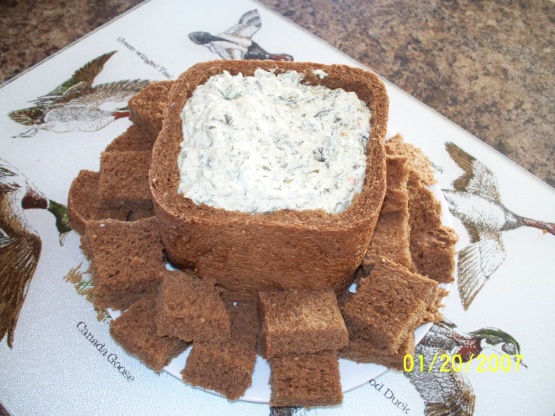 this one I have been making for ten years, and always turns out fine for me even now in a different machine..Give it a try eat with ham and cheese and homemade potato soup, yummy

I made this bread exactly as stated. I kept it in the machine for the whole process, not taking the dough out, forming it into a loaf and then placing it in the oven (why do some people do that?!) ... It was VERY good and came out in a perfectly shaped loaf ... I just want to add that my bread machine has Medium, Large and X-Large settings. I used the Large setting based on the amount of flour stated in the recipe. I hope some of you find this useful. Thanks for the recipe andypandy!
Place all ingredients into your bread maker according to manufacture.
Select type to a light crust.
Press start.
Remembering to check while starting to knead.
If mixture is too dry add a tablespoon warm water at a time.
If mixture is too wet add flour again a little at a time.
Mixture should go into a ball form, and just soft and slightly sticky to the finger touch.
This goes for all types of breads when kneading.
This recipe makes a one and half pound loaf size.