Black-Eyed Pea Salsa (Cowboy Caviar)
teresas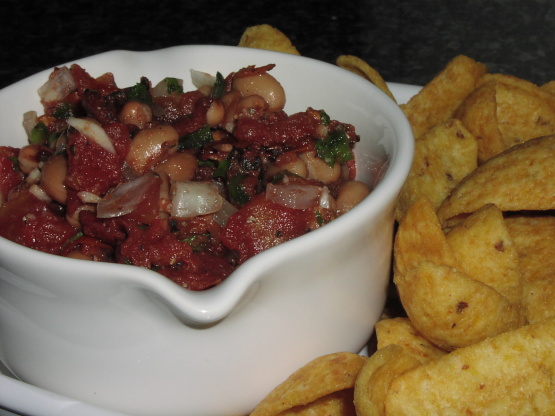 A cross between Salsa and Cowboy Caviar made using caned fire roasted tomatoes as right now tomatoes are out of season and looked like yuk-o as well as being more than a little pricy. 30 minute stand time not showing in prep or cook time.
I made this to use with the Tamale Hash recipe. Fantastic favor. The fire-roasted diced tomatoes are key to the flavor in this one!
Combine all ingredients. Let stand 20-30 minutes before serving.