Barb G.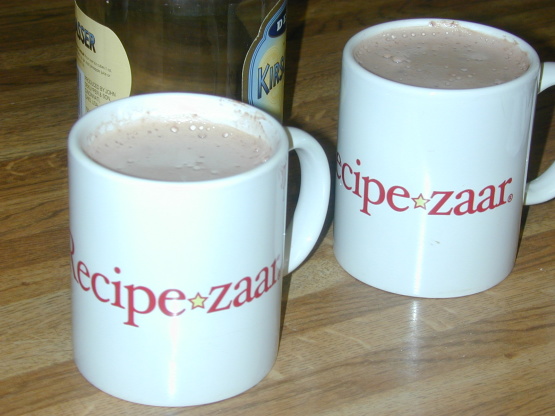 This is another one of my favorite "adult" ways to drink hot cocoa. Black cherry flavored brandy gives the cocoa an amazing, fruity flavor. Mmm... pure comfort.

I'll cut back on the brandy next time - maybe around 3/4 of an ounce, but I think our cherry brandy doesn't have a lot of "cherry" to it, so that may be why I thought the brandy was a little overpowering. If I had tasted more of the "cherry" I probably would have liked it better.
Make up a mug of your favorite hot cocoa.
Add the brandy, stir, and enjoy!