Black Bread (Bread Machine)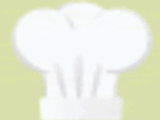 A dark Russian rye bread made in the ABM. This uses applesauce for the fat, but vegetable oil can be used instead. Cook times will vary, depending on your machine.
Directions
Place all ingredients in bread pan in order listed by your manufacturer.
Select basic white bread setting.
When done, remove from pan and cool on wire rack 30 minutes before slicing.
Serve warm with butter, or use for rueben sandwiches.