Ambervim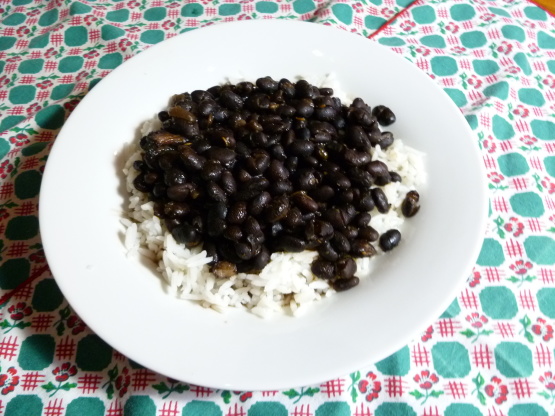 Use as a side or vegetarian main course with a salad. You could top with chopped green onions, chopped hard boiled eggs or sour cream. Created as one of the dishes for our ECW (Episcopal Church Women) to raise funds. Which is why you see instructions for large and small containers.

This is a great basic recipe. Easy to make. Inexpensive. Nutritious.
Cover beans with water an soak overnight.
Drain. Add water in ingredient list and crushed tomatoes. Bring to a boil. Lower to simmer.
In a skillet saute the onions, bell pepper, celery tops and garlic in oil for 5 minutes, until tender. Add to beans.
Add all spices. Simmer for 2-2.5 hours.
Just before you place over rice in containers, stir in apple cider vinegar and remove and bay leaves.
For Small, place 1/2 cup + 1 tbs rice covered with 1/2 cup + 1 tbs beans in small container.
For Large, place 2.5 cups rice covered with 2.5 cups beans in large container.
Refrigerate or freeze, depending on how long it is before delivery date.
Note: There will be a little more rice than beans leftover. Enjoy!