Black Bean & White Corn Dip
Fauve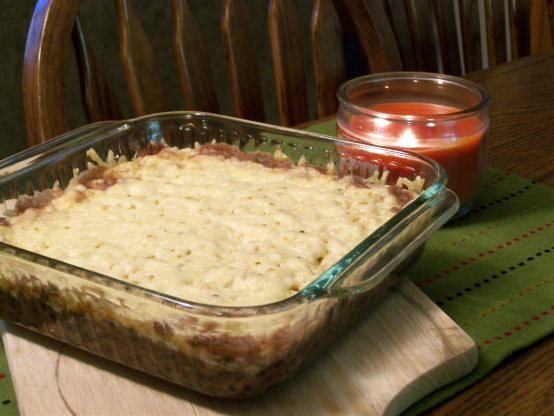 A guy at work made this for our Christmas Pot Luck and it took me 3 months to get the recipe out of him. He said it was secret, um, well not anymore. Serve with nacho chips. Yummy!

My family didn't care for this. It tasted plain. We added fresh salsa to liven it up a bit.
Preheat oven to 325 degrees.
Saute together the garlic, onions and bacon until cooked.
Lightly mash drained beans and add 1 (or 2) tbsp vinegar (which I am told"degasses" the beans).
Add back 1/2 cup of black bean juice.
Mix in bacon mixture.
Spread in pie dish.
Spread corn over the top of the bean mixture.
Top that with shredded Jalapeno Jack cheese.
Bake for 15 minutes or until bubbly.