Kathy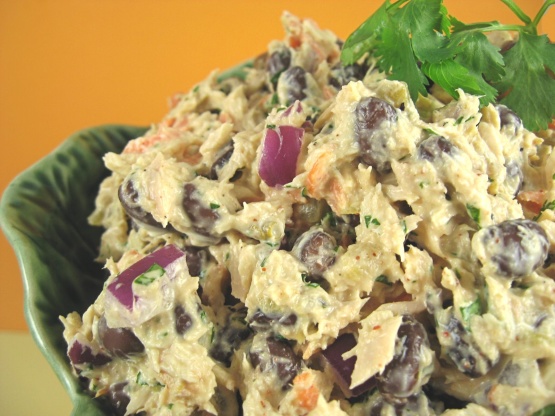 A quick and healthy tuna salad with a different twist. I put this together for lunch today, just tossing together what sounded good. The flavors came together nicely, I thought, so I am posting the recipe. It was great served in a whole-wheat tortilla.

Loved it! Was very surprised how many levels of flavour there were. Easy recipe to modify . Tried it with a bit of salsa in it and that was good too. Perfect for a picnic when you are trying to be healthy! A keeper
In a medium-sized bowl, flake tuna with a fork; add beans, chiles, onions, and cilantro and toss to combine.
In a small bowl, stir together remaining ingredients; add to tuna mixture and carefully toss to incorporate ingredients.
Taste and adjust seasonings, if desired.