Black Bean Sunshine Pasta Salad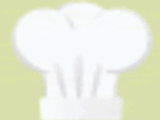 A nice, colorful picnic or buffet salad. Cook time is chill time.
Make and share this Black Bean Sunshine Pasta Salad recipe from Food.com.
Directions
Cook pasta according to package directions for the minimum cooking time.
Place peas and carrots in a colander.
When pasta is done, pour into the colander over peas and carrots. ( the hot water will cook the vegetables slightly.) Drain and place in a large bowl.
Add pineapple , beans, bell pepper, onions, and orange sections. Toss to combine.
Combine reserved pineapple juice and remaining ingredients. Mix well. Taste to adjust vinegar and salt and pepper. Pour over pasta mixture. Mix gently until well combined.
Cover with plastic wrap and chill overnight (8 hours). Mix a few times while chilling.