3 Reviews
This is good but I would not call it easy. It's time-consuming because there are a lot of steps. <br/>Maybe it's worth it, I'm not sure.
I have made this recipe twice now and we love it. It takes no time to make and, other than the fresh cilantro, I usually have most ingredients on hand. I have made it according to the recipe both times. The second time I used a low-fat sour cream as opposed to regular. Do yourself a favour and don't use the low-fat. It's thinner and not nearly as creamy. The cilantro cream (when made with regular sour cream) would also be great on grilled fish. It's light and tangy. A keeper for sure!

I first had this soup one day when I went over to Nic's for lunch. I fell in love with it and begged the recipe. Nic was very obliging and gave it to me and I couldn't wait to get home and make it for myself. First, though, I made it for my boss at work. He loved it, and so did the housekeeper. She begged me for the recipe and so I gave it to her. I went home and made it for us that same day. It has now become our favourite soup. I used the bacon and found it to be delicious also. Nic had made it the vegetarian way. This soup is a winner all around! Thanks for posting!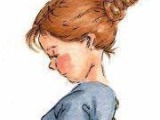 Black Bean Soup With Cilantro Cream