Prep 15 mins
Cook 1 hr 30 mins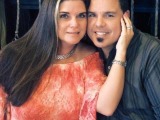 This recipe is courtesy of Dave Lieberman from the Food Network. Dave says at the intro to this recipe, "Back in college, a great local cafe stayed opened into the wee hours ladling up their version of this stuff. The first time I slurped some of it down after midnight, I decided to make black bean soup my own tradition. Mine is hearty and smoky, and if it's lying around, I'll also throw in a can of beer for good taste and in keeping with the spirit of a good night on the town. You'll want to make this ahead of time so you're not faced with the prep-work when you and your friends just want to kick back and chow down after a long night. Using smoked bacon makes all the difference in the world because those beans are just begging for that rich, smoky flavor."
Directions
Put the bacon into a large heavy pot and place it over medium heat.
Cook until it starts to give up its fat, about 4 minutes.
Stir in the onions and cook, stirring, until they start to turn translucent, about 4 minutes.
Stir in the garlic and cook until you can smell it, about 1 minute.
Add the broth, tomatoes, ketchup, Worcestershire, and chili powder.
Stir in the beans, turn the heat to high and bring to a boil.
Adjust the heat so the soup is bubbling gently and cook 10 minutes.
Season with salt and pepper.
Meanwhile, pick off all the thick stems from the cilantro.
Wash it and shake dry.
Chop the cilantro coarsely and stir it into the soup when it has been simmering 10 minutes.
Cook until the soup is thickened, about 5 minutes.
Stir in the lime juice.
Serve with the garnishes.
Most Helpful
This is to die for! My fave black bean soup recipe if you are not making from dried beans. Just awesome! Love the bacon in this...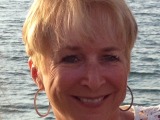 This stew was excellent! I did leave out the cilantro, because it tastes like soap to me, so I just mixed in the scallions early. It was delicious!
Superior soup! Marvelous flavor and wonderful thick, rich texture. Be sure to serve with recommended condiments for best flavor! The bacon makes this recipe stand out among the others. I made exactly as directed. Thank you again, Juenessa!