Bergy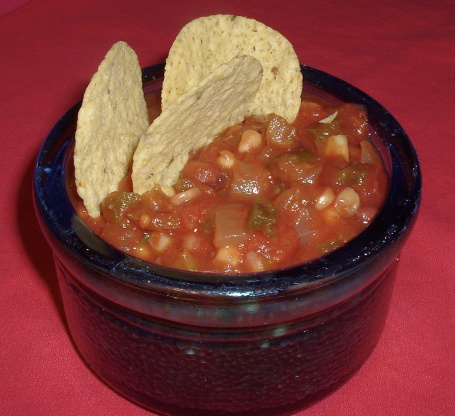 VERY easy and quick.. never last long, I always make double.

Wow! Made this to take to a Super Bowl party, and it was a huge hit, not to mention extremely delicious! The only change was that I didn't have fresh cilantro, so I used 1 1/2 tablespoons of dried, but I let the salsa sit and marinate overnight, so the dried cilantro tasted great. Taste is superb! In future, I might try this more as a bean dip, but will be making this often, in one form or another. Podapo, excellent recipe - one of my new favorites!
Combine all ingredients.
Cover and chill at least 2 hours.
Serve with tortilla chips.