Black Bean Salad with Feta
stacylu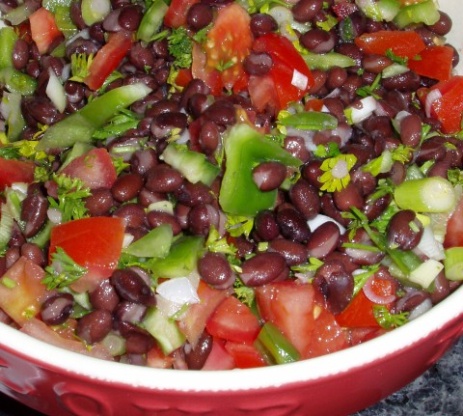 This is my my hippie college roommate's famous salad. I'll admit it looks gross but it really tastes VERY good! Cook time is marination.
Combine black beans, oil, vinegar, parsley, and scallions and marinate a minimum of 1 hour.
(Overnight is best) Before serving add feta, tomatoes and green peppers.