Prep 20 mins
Cook 10 mins

Directions
In a bowl, mash beans with a fork; add the rice, onion, egg, and 2 tablespoons salsa; mix well.
Season if needed with salt and pepper.
Drop by 1/2 cupfuls into a large nonstick skillet coated with cooking spray.
Flatten to 1/2-inch thickness; cook over medium heat for 4-5 minutes on each side or until firm and browned.
In a small bowl, combine sour cream and remaining salsa; on bottom bun, place a lettuce leaf, burger, sour cream mixture and slice of cheese; cover with top bun.
Most Helpful
Flavorful. I added Chili Powder, Garlic Powder, Cumin. and since people were having trouble keeping together I added flour, bread crumbs and Panko then I baked 25 min at 350 I baked on a silicone sheet Nice and compact. I didn't want to open a jar of Salsa for such a small amount so I mixed ketchup, water, chili powder and part of a crumbled chipolte boullion cube.

I too had trouble keeping them together, I even added an extra egg which helped for the second batch. My vegetarian daughter didn't care for them but my husband and I liked them a lot. I will definitely make this again.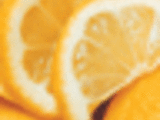 Really good flavors! I had a little trouble keeping them together, but we had no problem eating them with a fork and knife :) I had some leftover avocado, so I added a few slices on each burger. Thanks for sharing!