Black-Bean-Pizza-Dough Recipe
Linajjac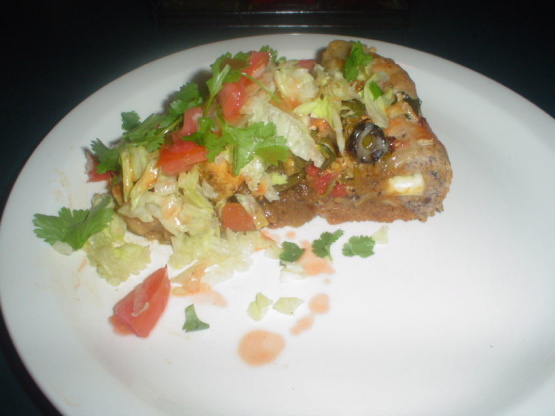 This is a fantastic pizza dough. It is easy to make, with ingridents that are on hand. The dough was a little sticky, and had to adjust the amount of water, but it all worked out in the end. Once I rolled out the dough, I grilled it on my grill top pan ( the kind that covers two burners). I roasted onions, jalapenos, and tomatoes. Once one side of the crust was done, I flipped it, added the roasted vegetables, black beans, corn, and mozerello cheese. Absolutly incredible!!!!!
Combine and knead all ingredients (I used my bread machine).
Let rise 50-60 minutes.
Roll dough on a cornmeal-covered counter.
Place dough in pizza pan.
For a thin, crispy crust, place toppings on dough and bake immediately.
For a thicker, chewier crust, allow dough to rise 15-30 minutes before adding toppings.
Place pizza on the bottom rack of oven (Preheated to 500°F) 5-10 minutes.
We filled our pizzas with pizza sauce, rest of the black beans, tomatoes, zucchini, onions.