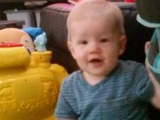 This is a low-fat, reduced sodium, high in fiber recipe.
Make and share this Black Bean Nachos recipe from Food.com.
Directions
Preheat the oven to 350°.
Lightly coat the tortillas with pan spray and bake until crisp, about 10 minutes.
Set aside.
While tortillas are baking, combine the beans, tomatoes, corn, green onions, garlic, green chiles, and cumin in a saucepan.
Bring to a boil, reduce the heat, and simmer 5 minutes.
Divide the beans between the tortillas, top with cheese, and bake 5 minutes or until heated through.
Scatter the cilantro over the nachos, cut in wedges, and eat.