This is my favorite hummus recipe. I adapted it from a recipe out of The Silver Palate Cookbook. Serve with pita bread, naan bread, crackers and/or veggies.
Directions
Pulse garlic cloves in a food processor until minced fine.
Add beans and rest of ingredients.
Use olive oil to taste, starting with 3 Tbsp and adding more if needed.
Process until smooth and creamy, pausing to scrape down sides of processor bowl, as necessary.
Taste and correct seasoning.
Transfer to a storage container, cover, and refrigerate until ready to use.
Reviews
Most Helpful
Yummy deliciousness! I used as a spread on a sandwich with avocado and tomatoes, and of course for dipping breads and veggies.
I am a huge hummus fan and never thought I'd like black bean hummus better than regular...but I so do! This is awesome! Made it with 1/3 c. peanut butter only because I was out of tahini, added 1/2 t. of cayenne pepper and a dash of hot sauce. This is awesome...and you can never go wrong adapting a Silver Palate recipe, right? :-) Thanks so much for posting!!!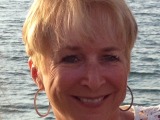 Enjoyed this so much! I had large garlic cloves & still used 4 of them & made a great-tasting hummus that was devoured by a small group I host each month! I'd set out wedges of pita bread, but most were satisfied to use it as a dip for chips & veggies! Certainly want to keep this recipe around! [Tagged, made & reviewed in Zaar Chef Alphabet Soup cooking game]