Black Bean & Corn Enchiladas (With or Without Chicken)
These are great and so easy!!!! The original recipe does not call for chicken, but sometimes i do add it for my husband. You can use corn tortillas or flour, I use flour because that way they dont split. One pan I use red sauce for hubby and second pan I do green sauce for me. Iam not exactly sure how many these make because when you add chicken it makes more then usual. UPDATE: 2-09: I APOLIGIZE FOR THE SAUCE AMOUNT. IT IS THE LARGER CAN YOU NEED NOT THE 10 OZ SIZE. I USE THAT SIZE USUALLY BECAUSE I USE ONE GREEN AND ONE RED(GREEN FOR ME RED FOR HUBBY) I WILL CHANGE THE SIZE NOW!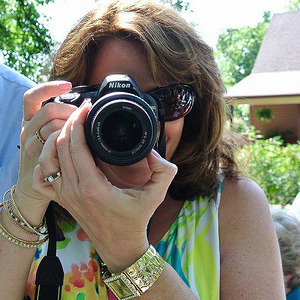 I had to make a few modifications using what I had on hand. I used regular corn and added about 2/3 cup of medium salsa to make up for not having Mexican corn or chilies. I also added 8 oz. of chopped chicken breast meat. Everyone enjoyed them. Adding shredded lettuce and sour cream (and/or guacamole) is recommend.
Heat oven to 350. Spray 13x9 dish with cooking spray.
In med. bowl, mix black beans, corn chilies, 1 cup of the cheese and 1/4 cup of enchilada sauce.
Spread 1/2 cup of enchilada sauce over bottom of dish. Spoon 1/2 cup of bean mixture down center of each tortilla. Roll up tortillas, place seam side down in in prepared dish.
Spoon remaining sauce over enchiladas.
Sprinkle with pemaining 1 cup of cheese.
Spray sheet of foil with cooking spray, cover sprayed side down.
Bake 30-35 minutes until heated through and cheese is bubbly.
Enjoy!