Black Bean Chocolate Cake
Fiona H.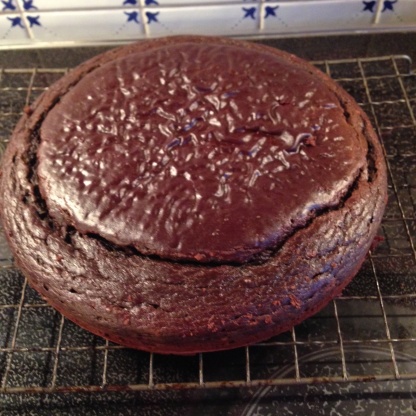 Healthy yet deviously delicious. I got this off of the Soma Studio website. No one believes me when I say it's flourless. I usually make it with a decadent chocolate icing, but I've made it with chocolate avocado icing and it was still scrumptious.
Before using this recipe I had actually decided that I'd follow another recipe found online. Somehow I mixed up the two recipes & in error baked this gluten free chocolate cake for my sons birthday. I am so grateful that I made this mistake. The recipe is awesome, simple and more importantly my son & family LOVED it. The cake is moist, has a wonderful texture & tastes rich without being overly sweet. Next time I'll play with the eggs a bit, perhaps use a flax egg to replace a couple of the eggs but this cake is wonderful just the way it it (I like to play with recipes so will try variations out of curiousity). Bottom line - this will be my go to chocolate cake from now on. Thank you! Thank you! Thank you! Best mistake I ever made. :) 5 stars
Preheat oven to 325 degrees Fahrenheit.
Grease 9" cake pan and dust with cocoa powder, tapping to evenly distribute.
Drain and rinse beans. Shake off excess water.
I use handheld mixer to pulverize beans smooth.
Add in 3 of the eggs, vanilla, salt and continue mixing. When smooth, add in coconut oil and honey. Add in last 2 eggs.
In separate bowl, sift in cocoa powder, baking soda and baking powder and then add to the wet ingredients
Beat on high until you achieve a nice smooth consistency. Approx 1 minute.
Scrape batter into pan and rap on counter a few times to free any bubbles.
Bake for 40-45 minutes. Cake is done when top is rounded, firm to touch and toothpick comes out clean.
LET CAKE SIT OVERNIGHT IF POSSIBLE or at least 8 hours. It's not a ready-eat-right-away type of cake.
Frost with favorite frosting and enjoy.