Redsie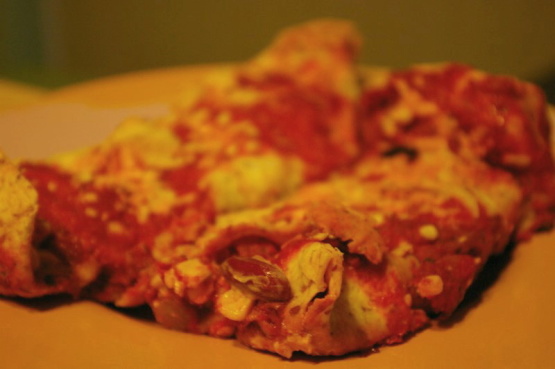 This dish can be made up to 8 hours in advance and chilled; just bring it back to room temperature before baking. From Cooking Light.

So simple, easy & tasty! I added minced red onion & cilantro to the filling for more flavor. No need for a food processor, just mash the beans with a fork and save doing dishes. I also added the salsa & cheese during the final 10 minutes of cooking and it was perfect that way.
Preheat oven to 350°.
Combine sour cream and chile in a medium bowl; let stand 10 minutes.
Place half of beans in a food processor; process until finely chopped. Add chopped beans, remaining beans, and corn to sour cream mixture.
Spoon 1/2 cup bean mixture down the center of each tortilla. Roll up tortillas; place, seam side down, in an 11 x 7-inch baking dish coated with cooking spray. Spread salsa over tortillas; sprinkle with cheese. Cover and bake at 350° for 20 minutes or until thoroughly heated.