Black Bean Brownies (Sbd)
Pamela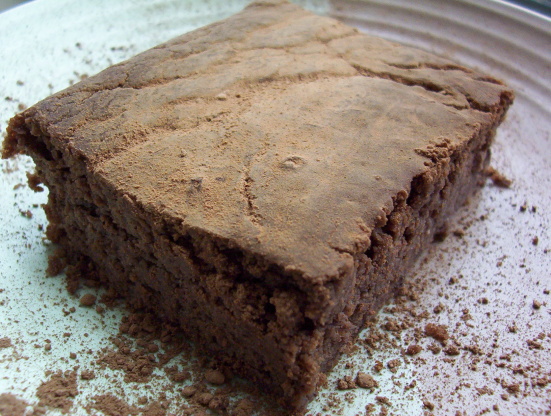 A great low carb snack! These are not as rich or as moist as traditional brownies but they really satisfy those "baked goods" cravings.

Mine turned out excellent! The only thing I changed was adding 1/2 cup egg substitute for 2 of the eggs. Used the applesauce option too! Yummy!! My 16 year old even likes them! They are very moist and a bit more like cake than brownies, but what's wrong with that? I used a Vitamix to blend everything.
Preheat oven to 350°F.
Mix all ingredients in a food processor or blender until smooth-you will have to scrap down the sides a few times to make sure it is evenly blended.
Pour into an 8x8-inch pan sprayed with non stick cooking spray.
Bake at 350°F for 30-40 minutes or until a toothpick inserted into the center comes out clean.
Sprinkle additional cocoa powder on top if desired.
Cover with saran wrap to keep fresh or freeze in individual pieces and defrost in the microwave whenever those munchies set in!