Black Bean and Rice Salad
Marmies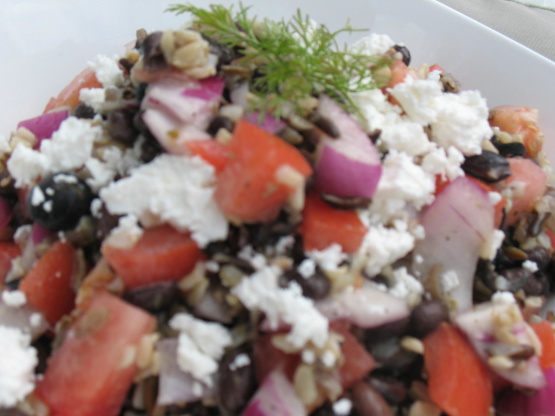 Serve this easy make-ahead salad with a Burrito or any another sandwich. A good way of using up leftover rice. Points 2.

Dancer, this was really quick and easy! Tasty too! I had to improvise a bit as I was in a hurry to get to it :( I used Greek dressing instead of Italian, though I found 1/2 cup made it a bit too moist, I would use less next time. To compensate a bit I "drained" the tomatoe juices before adding them. I used a brown / wild rice mix that was left over from last night. I had to substitute red onion for the green pepper and garnished with Feta Cheese. All in all everyone loved it! It was delightful thank you for posting again!
In large bowl, combine all ingredients.
Mix.
Cover with plastic wrap and chill completely.
Stir again before serving.