Black Bean and Mandarin Orange Salad
Kathy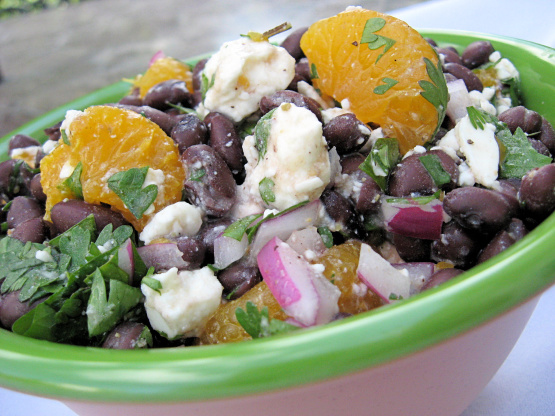 Terrific way to get your beans! Made this in the morning for dinner and absolutely loved it fresh and at room temperature. I thought it was far superior to the refrigerated, marinated version I served at dinnertime. Wonderful salad that deserves far more attention.
Drain oranges, reserving 1/2 tbsp per serving of the liquid.
Mix well: the reserved liquid, vinegar, oil, mustard, cilantro, cumin, and pepper in a large bowl.
Add oranges, cheese, onions, garlic and beans and toss well.