Black Bean and Corn Salad
Boomette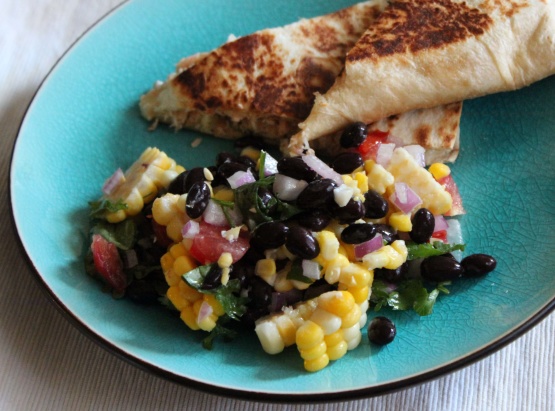 A quick and easy recipe to prepare. Can be used as a side dish or salsa.

I made this for Sushiman's Mexican Standoff last night, and it was a lovely addition to the menu. When I first tasted it before serving I thought it didn't have enough bite to it so I added quite a bit more lemon juice, didn't measure, just kept squeezing away until it tasted just right. I think it also needed more onion, for this amount a whole small red onion should suffice. After making these changes it was a lovely salad, thanks!
Combine all ingredients in a bowl.
Refrigerate until ready to serve.