Black Bean and Corn Salad
Reddyrat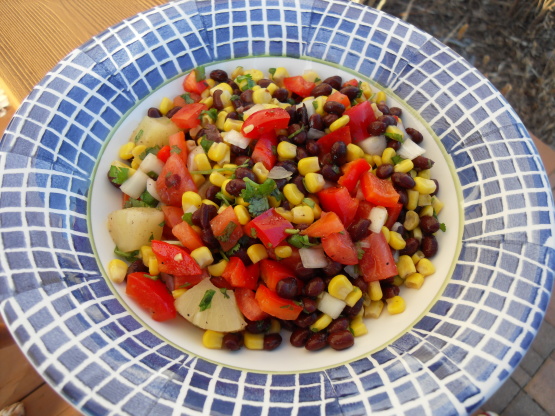 This is a wonderful summer salad that I found while watching the Food Network and Guy's Big Bite.

This was excellent! I chopped up the leftover Chipotle's Chicken and added it to this salad for a light meal. I made a few changes - I used one yellow onion instead of the green and red onions. I used a whole red pepper. I used more cilantro, only 1 tspn salt, and 1/2 tspn cumin. I thought this was a fabulous, easy recipe.
Mix all ingredients in a bowl and refrigerate for at least 1 hour.