Black Bean and Corn Chicken Chili
Prep 15 mins
Cook 30 mins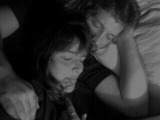 Directions
Heat oil in large skillet on medium-high heat. Add chicken, bell pepper and onion; cook and stir 7 to 8 minutes or until lightly browned.
Heat small nonstick skillet on medium heat 2 minutes. Add chili powder, cumin and garlic; toast 30 seconds or until aromatic, stirring constantly. Add to chicken mixture.
Stir in remaining ingredients. Bring to boil. Reduce heat to low; simmer 20 minutes.
Our suggested serve: Plate some chili over cornbread and sprinkle with shredded cheese.
Reviews
Most Helpful
A flavorful and colorful chili! The toasting of the spices was a nice touch, providing a great taste. Nice and quick to prepare too. I omitted the salt (personal preference). Thanks for sharing!

Loved your chili, although I did cut back on the amount of chili powder, using just a little over 2 teaspoons of it! I also used just 1/8 teaspoon of salt, but other than that . . . Delightful chili, & we appreciate you having posted the recipe! Thanks for sharing it! [Made & reviewed in the current ADOPT A TAG event]
Easy and delicious! It was even better the next day!