Black and White Bean Chicken Chili
Prep 30 mins
Cook 20 mins
A hearty soup that is a meal in a bowl.
Directions
Heat oil in dutch oven or large saucepan over medium-high heat. Add onions and garlic; cook until onions are tender.
(Have chicken broth ready) Stir in flour, chili powder, cumin and salt. Note: If you use a bullion cube to make the chicken broth, you might want to reduce or leave out the salt.
Gradually stir in chicken broth until thickened. Add 2 cups of milk and continue stirring.
Add remaining ingredients except cilantro; stir to combine. Bring to a low boil, but watch for scorching of milk.
Reduce heat; simmer 15 minutes. Stir in chopped cilantro.
Garnish with crushed taco chips, sour cream, fresh cilantro and hot sauce if you like.
Reviews
Most Helpful
The texture/creaminess of this chili is amazing, however, I found it very bland, even after increasing the chili powder, cumin, and black pepper. Tastes more like a chicken chowder to me. Definitely would recommend to those who don't like spicy chili, but I won't make it again for myself.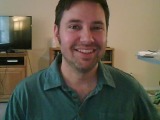 This was a very good recipe. I did as most people do, and did just a little alteration to it. I left out the corn, added a 2nd can of white beans. Along with the seasonings that it list, I also added a tsp of Chipotle Chili Powder. I really like spicy, so I think next time I may dice up a habanero into it along with the green chilis.
Very good, mild flavored chili. I am not a big fan of spicy things, but might up the spices in this one a bit next time. For kids though, this would be perfect and it is easy to add more heat to individual servings as desired. The milk and flour gives it a nice, creamy texture that is wonderful! This was very easy to make and everyone loves it with cheese, avocado, sour cream and the crushed tortilla chips. Thanks for sharing!