Bizcochos (Mexican Holiday Cookies)
Kim D.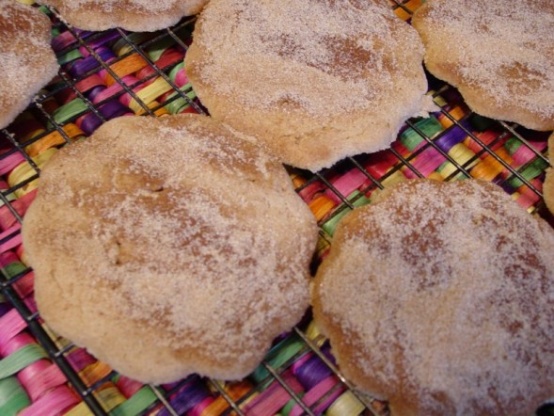 Yes these are made with lard and no there is no substitute. In authentic Mexican cooking, lard, not shortening, is used. This recipe comes from Seasoned with Sun the El Paso Junior League Cookbook. A co-worker asked me for the recipe and I realized that it wasn't posted anywhere.
I believe that many people are confusing this recipe for the New Mexican Biscochitos Recipe. These are Bizcochos, and this recipe is correct, except if at a higher altitude, you need to add a few Tbl Spoons of Flour. New Mexico derived the Biscochitos recipe from the Mexican Bizcochos recipe.
Preheat oven to 350 degrees.
Beat the lard until creamy.
Mix the wine or fruit juice with 1 cup of sugar, 1 tablespoon cinnamon and anise seeds; add to lard and mix with a wooden spoon.
Add the egg yolks; mixing well.
Add enough flour to make soft dough; roll out to 1/2-inch thick and cut in desired shapes and place on greased cookie sheet.
Bake 15 minutes; checking often to prevent burning.
Mix the remaining 1 cup of sugar and 4 teaspoons cinnamon; dredge cookies in the cinnamon sugar mixture while still warm.