Bissara (Fava Bean Puree)
This is my quick version of a recipe from International Vegetarian. Bissara is a Moroccan dip that is similar in its presentation (but not taste) to the more common hummus. Enjoy this with pita bread (fresh or toasted) or cut up vegetables. Traditionally, this is served with a generous drizzle of olive oil on top of the prepared spread both for flavor and to act as a preservative. Though I never do, you are free to so.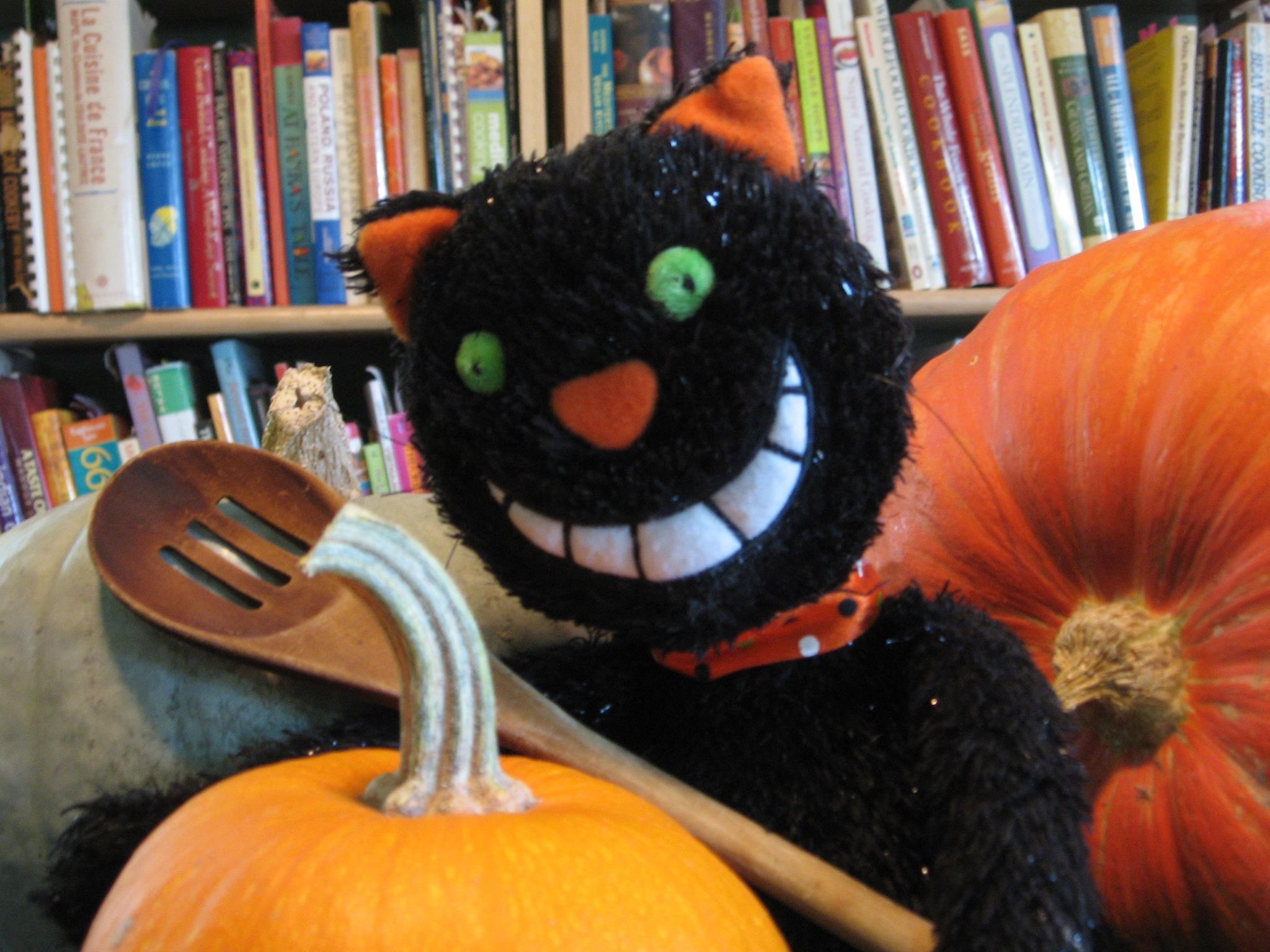 I think this was my first time trying fava beans...I bought them because I kept on seeing them in middle eastern recipes...I also kept on thinking of Hannible Lector...LOL. Anyhow this was easy to make and was pretty tasty...it was more of a refried bean texture than a puree. I think I would puree it next time as we didn't care for the texture but the flavor was good. I also thought it was going to be too hot for me but it wasn't. I had to hand grind cumin seeds because I was out of the already ground kind. The spices pop with the addition of lemon juice. My husband really loved this. We ate it as a side like refried beans.
Thoroughly rinse and drain the fava beans.
In a large skillet heat 2 tablespoons of olive oil over medium heat. Add garlic and sauté for a minute. Add fava beans, vegetable broth, ¼ teaspoon of paprika, ½ teaspoon cumin, ¼ teaspoon of cayenne. Cook three to five minutes, stirring occasionally, until the beans are warmed. Begin to mash the beans by hand or with a masher. You are looking for a consistency that is not solid but thick enough to be scooped up using bread. If it seems too thick, thin with additional broth or water.
Mix remaining spices together and reserve.
To serve, place Bissara into a shallow soup bowl or dessrt plate with a high lip. Sprinkle ¼ of the mixed spices. Drizzle additional oil on top. Serve with lemon wedges on the side.
Serve warm or hot.