Prep 10 mins
Cook 12 mins
Directions
combine with melted butter.
425 degrees F.
cook 10-12 minutes.
Most Helpful
Super easy, and tasty. I did 2c mix and ½ a cup Milk plus 2-3 extra Tablespoons so it wasn't too dense. Add a pinch of salt, as with most baked goods, and I added an extra TBSP of sugar to the dough. Per the Strawberry topping -- Make sure to mash your strawberries up and add sugar and a lil water and let them sit for several hours or overnight - they will make a nice syrup on their own which is AMAZING to top these shortcakes with! Served this to guests one night after a dinner party, and one of the guys says its one if the best things he'd ever eaten. Yum! I also prefer to do the 4 little individuals rather than a pan, and I cooked for 10 mins at 425.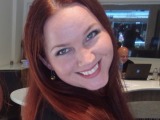 Excellent light and crispy shortcake. I cooked it lower and longer (325 for 25-30 minutes) because my oven burned it at 450 and didn't cook the centers
This was okay, but I couldn't shake the taste and texture of eating a biscuit.