Bisquick Peanut Butter Chocolate Chip Cookies
Prep 10 mins
Cook 15 mins

These cookies are very easy to make and addictive! This recipe is from a friend who made them without a recipe until we begged her to measure and write everything down. According to the Weight Watchers recipe builder, these are 2 points per cookie when I use "Heart Healthy" Bisquick. (Changing the sugar to Splenda does not lower the points.)
1 (14 ounce) can fat-free sweetened condensed milk
3⁄4 cup reduced-fat peanut butter
1 2⁄3 cups Bisquick
7 1⁄2 ounces chocolate chips
1⁄4 cup sugar
Directions
Preheat the oven to 350 degrees F.
Mix the first two ingredients.
Add the Bisquick and chocolate chips. If the dough is very sticky, add a little more Bisquick.
Roll the dough into balls.
Roll the balls in sugar.
Place the balls on a baking sheet and flatten them with a fork.
Bake the cookies for 10-15 minutes. They should be light brown when they are finished.
Most Helpful
Ok so my daughter and I just tried this recipe. We thought they came out pretty tasty. We did however use only a cup and a half of the chocolate chips instead of the whole bag. The real test came when my husband tried them.....a big thumbs up. ????

I like another reviewer had trouble with the chocolate chips staying in, but after a little coaxing, I got enough chocolate chips into each cookie! These are wonderfully quick; my normal cookie recipe takes 6+ hours as it needs to chill, so these were great when my cookie craving hit! I've never made cookies with bisquick before, but they worked really well and tasted great!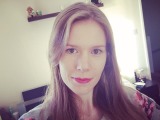 These cookies remind me of cake mix cookies by the dough consistency and the fact that the chocolate chips don't want to stay incorporated and fall out easily. I found that shaping the dough into balls rather than rolling into balls was easier. I only used 1 cup of chips (6 oz) and that was plenty. They also don't spread much. These cookies aren't bad but they definitely have a "pre-packaged mix" taste to them and are lacking the made from scratch flavor and taste. I could detect the salty taste of baking soda from the baking mix - familiar to eating a biscuit. Suitable cookies to make if you don't have much time and need to throw something together for a last minute bake sale or potluck.