Bisquick Blueberry-Banana Muffins
Pam-I-Am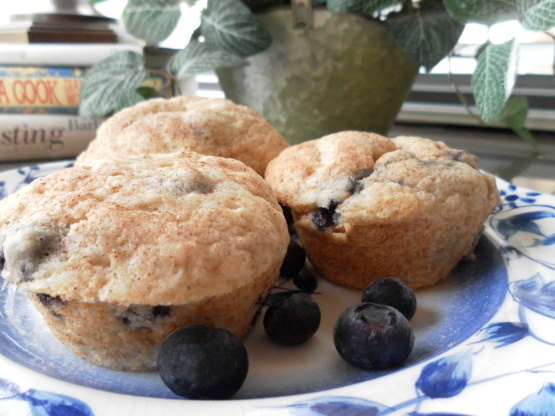 This recipe came from the Bisquick Cookbook. They are so good and so easy to make.

This was very quick and easy to make! I used 2 bananas and added 1 tbsp flax seeds to make it a tad healthier. Sprinkled some chopped walnuts on top and baked for 18 minutes. The muffins were not sweet at all, which I don't usually mind, but I will probably use 1/3 cup of sugar next time just to add a little bit more sweetness.
Preheat oven to 400 degrees.
Greae bottoms of 12 medium muffin cups.
Beat banana, milk, oil and egg slightly in medium bowl. Stir in baking mix, sugar and cinnamon just until moistened, fold in blueberries.
Fill muffin cups about 3/4 full.
Bake 20 minutes or until golden brown.