Tona C.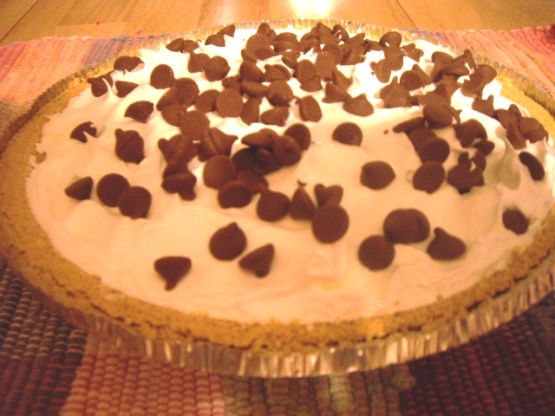 We lived in Des Moines from 1974-76 and discovered Bishop's Cafeteria at Merle Hay Mall. Anytime we had out-of-town guests, they always wanted to dine there. And of course, everybody had to have a slice of Bishop's Chocolate Pie for dessert. This is a copycat recipe that my mother-in-law gave me many, many years ago. I'm making 4 pies today -- one to keep and 3 to send to Ronald McDonald House tomorrow for a supper that my sorority chapter is serving. There are many variations of this receipe, and this is the one from the kitchen of Helen Julis Court, Ottumwa IA.
Beat pudding and milk together until it is smooth and begins to thicken.
Add ice cream and vanilla and mix well.
Pour evenly divided into pie crusts.
Add a layer of Cool Whip and sprinkle half the chocolate chips on each pie.
Refrigerate until serving time or freeze (especially if you plan to take it somewhere). Don't let it set out too long before serving. Cut into 6-8 slices while the filling is still firm.
VARIATION: Try vanilla pudding with strawberry ice cream; top with Cool Whip, sliced strawberries, and chocolate chips.